Homewood Sixth Former's Cambridge Dream Comes True
A Homewood sixth former who saw her dream to study at Cambridge vanish after her A-level grades were moderated down by the controversial algorithm, has had her 2020 place reinstated by the university.
Isabel Burns had a conditional offer of A*AA to study English at Cambridge - something she had worked hard for over the last two years. With both mock exam results and predicted grades that matched this, full marks for her English coursework and a high score in her Cambridge entrance exam, both Isabel and her teachers believed this was completely achievable.
The 17-year old is the first student from Homewood to win an Oxbridge place in some years and staff were as excited as she was about her success. However, the grades she received on 13 August were ABB so she failed to meet the conditions of her offer.
Despite the stress this caused, Isabel didn't crumble. Instead, like thousands of other students across the country, and with the support of the school and her family, she started to make her voice heard as widely as possible.
When Isabel learned of the Government's u-turn on Monday, she was overjoyed because her teacher assessed grades of A*A*A* not only met but exceeded Cambridge's requirements. It was then a waiting game to hear from Cambridge.
She finally heard the news that she would after all have a 2020 place - at Robinson College - late on Friday (21 August) afternoon.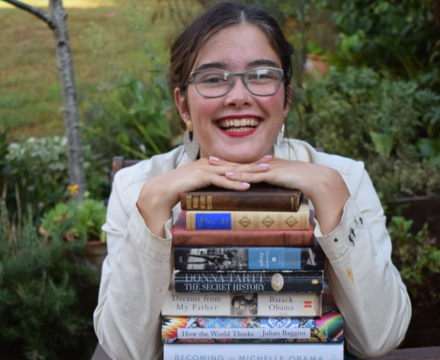 "It's been such a dream on the horizon for so long, and I'm just so grateful for the support of everyone who has helped make it possible," Isabel
Congratulating Isabel on the news, Homewood Principal Jeremy Single said: "I am absolutely delighted that Isabel has been successful in securing her very well-deserved place to study English at Robinson College, Cambridge. After what has been a very difficult week for her, she has been rightly rewarded. This is a fantastic achievement for Isabel and her family, and a reflection of Isabel's ability, hard work and the superb education that she has received during her time at Homewood. I know that I speak for all of the staff at Homewood when I say that we are extremely proud of Isabel and that we wish her the very best of luck for her exciting future."
During the last week, Isabel took courage from a quote from her favourite book 'Little Women': "I am not afraid of storms for I am learning how to sail my ship." That's something that her teachers at Homewood, whose emblem is a galleon in full sail, would certainly agree with.