Careers Information Resources
Homewood Students have access to a large number of careers resources in school,
which provide up-to-date, independent, impartial sources of information about career opportunities, options in further and higher education, employment and much more. These are available in the school Careers Library and via online resources.
Careers Library
Homewood has a well-resourced Careers Library in the main school library which is open every day for students in all year groups to access. Students can use the careers library to research information on careers, further and higher education courses, employment and job hunting, gap years and volunteering etc. The Careers Library also has networked computer facilities with access to on-line careers information databases and career matching programs.
Careers Websites and On-Line Resources
There are hundreds of on-line resources available to help with your careers research. The following are a small selection.
Say Hello to Xello!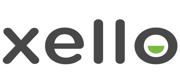 Exclusive Online Careers Program for all Homewood students.
Take part in quizzes to assess your likes, dislikes, personality and learning styles and find out which jobs would suit you!

Then explore your job matches and come up with a plan of how to achieve your goals and aspirations.

Use Xello at home, school and on the go using your mobile phone!
Start Profile
Start is a free, online careers platform, designed to connect 11 - 18 year olds with their future career potential.
ICould
iCould is a website which is open to everyone which uses the power of personal stories to inform and inspire young people's career choices. Free and simple to use, the site features over 1000 videos of real people talking about their careers – explaining their job role, career path and how different factors have shaped their choices.
Prospects
Prospects are the experts in graduate careers. They help to guide students and graduates to a bright future with unrivalled information, advice and opportunities.
The National Careers Service
An online database providing detailed profiles for nearly 800 jobs and a Job Families section to give ideas of jobs within broad areas of work, if you have a rough idea of a work area that might be of interest. You can research information about each career jobs, including hours, income, training and working environment.
Kent Choices
The online post 16 application platform. Contains information about the subjects and courses available for 16-19 year olds at all schools, colleges and work-based learning providers across Kent. All Year 11 students will make their Post-16 applications for 6 Form, college or work-based training via this site.