Homewood Alumni
As one of the many thousands of alumni who have benefitted from a Homewood education over more than seven decades, you are a valued part of our continuing community and a role model to the many students who are following in your footsteps. The friendships you made here are also likely to endure a lifetime.
So whether you can spare time to come and speak to current students, offer work experience to sixth formers, want to arrange a class reunion or simply share your news, we would love to hear from you.
Contact for all alumni enquiries: alumni@homewood.kent.sch.uk
---
Join Our Alumni Community!
Homewood Alumni Network & Portal: With the help of educational charity Future First, we've launched an online space for former Homewood students – our alumni portal. Please register at the portal using the link below so that we can keep in contact with you; let you know about future events and tell you how you can help current students.
A Springboard to Success
Our latest video celebrates some of our fantastic alumni who are helping to shape the future in their chosen careers in a wide variety of professions, both here in the UK and abroad. Click the link below to view it on our new YouTube Channel.
Homewood School - A Springboard To Success
Do you have a great story to tell about your personal journey since leaving Homewood? We would love to hear about it so please get in touch by emailing:
Email: alumni@homewood.kent.sch.uk
Archive70 Project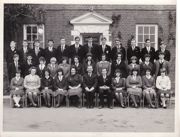 To coincide with our official 70th birthday in 2019, we started a major project to preserve and catalogue the school's archives. Volunteer students from Year 12 have been working with the school's Development Manager and the Secretary of the Tenterden Local History Society to secure the archives for future reference and display. We are currently also looking for material from the 1980s onwards to fill some gaps in our records. Please get in contact via the email below if you have any photos or memorabilia that you would be able to lend or donate, or if you would be willing to participate in recording an oral history about your time at the school.
Email: alumni@homewood.kent.sch.uk
---
Latest Alumni News
Events and Reunions
The plans for the 1970-73 Leavers Reunion are still on hold but will be reassessed in the coming months in the hope that the event can be rescheduled for 2022. The organisers are still keen to track down more fellow classmates so if you are interested in a future reunion, and reconnecting with your friends from that time, please contact:
Three of our wonderful Homewood alumni came into school to help with the #ThisGirlCan campaign week.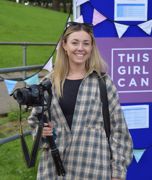 Yoga teacher Hannah Stewart and Fitness instructor Gemma Catt ran taster classes for students, while dance-teacher turned videographer Phoebe Pullinger has been filming all the activity around the school to make a digital record of the full event. A big thank you to all three for their fantastic support.
If you are a former student and want to get involved with our different initiatives to inspire, inform and support our current students please get in contact with us on: alumni@homewood.kent.sch.uk
Alumni Newsletter
Our Alumni Newsletter goes out once a term to our Network database and includes both school and alumni news, including event dates and requests for alumni to get in touch. In the latest edition (July 2021) there's news of the TST Community arts project which ran in July and included amazing exhibits from Homewood Students. We shared the final blog from Sally Lees, former Principal of Homewood School and CEO of the Tenterden Schools Trust as she reflected on forty years within the education sector. We also included a link to a funny short film created by talented alumna Frankie Price during lockdown. The film had been shortlisted for a number of film and video awards.
You can also read previous newsletters here: