Dance Celebration of Achievements
Let's Dance Eastbourne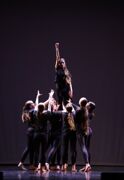 A show for elite performers to experience an opportunity to perform in the prestigious venue in the heart of Eastbourne's Theatreland - The Congress Theatre. Homewood Dance Department are now ambassadors working alongside Let's Dance to engage more secondary schools to participate in this wonderful event.
Dance Dash
Homewood Dance Department for almost 30 years has dedicated a selection of dancers to raise money for the charity Children in Need. In partnership with local Primary Schools in the Tenterden & Ashford areas, we have together raised thousands of pounds for BBC Children in Need annually.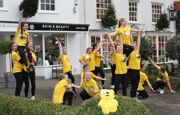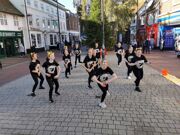 INTOshift and Shift Dance Company
Our mixed dance company INTOshift and our senior dance company Shift explore company class technique exercises. The companies work on collaboration, belonging and ambition within this time. The companies experience choreography, performance and appreciation for professional works and showcase their hard work in our annual dance performance and multiple performances throughout the year.
U.DANCE
Homewood Dance department auditioned two company pieces that were then selected to perform in the U.DANCE community festival. Homewood dance students had the opportunity to perform in association with Loop Dance Company and One Dance UK. Experiencing workshops with the National Youth Dance Company before performing at the Glassbox Theatre.
James Wilton Dance Company Workshop
The Homewood dance department had a visit from the professional dance company James Wilton. The students experienced a professional workshop focusing on contemporary dance techniques and the stylistic features of James Wilton.
Jasmin Vardimon Associate School
Homewood Dance department is an associate school of the professional company Jasmin Vardimon, who hold residency locally in Ashford. As an associate school Homewood dance students and staff get to access their training programmes, performances and workshops for the duration of 3 years.