Principal's Welcome
Home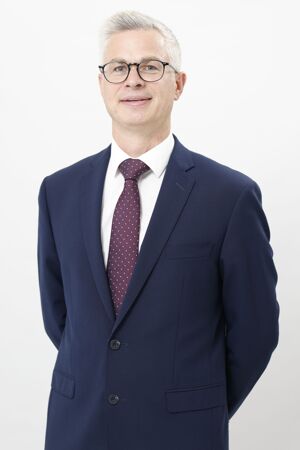 wood School & Sixth Form Centre is a happy and inclusive school where all students are made to feel really welcome. Homewood has a rich history and a reputation for innovation and success, and I am extremely proud to be the Principal of this very unique and exceptional school.
The school ethos is based on the priorities of Learning, Respect and Belonging and a commitment to creating an environment where each student feels confident, happy and valued. We have high expectations of the students in terms of their work and behaviour as encapsulated by our Homewood Habits which cover all of the elements which make up the sort of learner and young person we aim to develop here at Homewood.
We offer an exciting and varied curriculum, consisting of different pathways to help challenge the students and meet their individual needs and aspirations. Beyond the classroom, we offer a wealth of different enrichment and personal development opportunities to help broaden students' options and prepare them for the future.
The school's academic outcomes continue to show strength at every level. In 2022, Homewood achieved its highest ever set of GCSE and Level 2 results, and the outcomes in the Sixth Form continue to illustrate the success of those who undertake the full 7-year journey throughout the school. In 2019, we were extremely proud that Homewood was recognised as Kent's fourth best state school for student progress at A Level in the official DfE 16-19 Performance Tables.
Despite all of our successes, we will never be complacent here at Homewood. Although we are extremely proud of our students' past achievements, we recognise that there will always be areas for improvement, and, each year, we firmly believe that we can do even better.
Our dedicated Community teams provide excellent pastoral and academic support to the students in their care. The connection between positive mental health and academic success is very well-known, and it is our Community pastoral teams who ensure that each student's wellbeing is maximised to allow them to engage fully and succeed in all areas of school life.
Community links are important to us, and we work closely with local primary schools and the wider community. We are also proud to be part of the Tenterden Schools Trust, a growing partnership of schools working together to provide a seamless, coherent and world-class education for young people from the ages of 0 to 19.
Set in a fantastic estate of 55 acres, we are extremely fortunate to have some incredible facilities, including a fully-equipped professional theatre, a farm, fields, woodland, and a 3G pitch. There is certainly plenty of space for everyone! However, our very best asset is our students, and I would therefore encourage you to visit the school to experience the warmth, sense of purpose and energy that characterise a typical school day for us here at Homewood.
J K Single
Principal